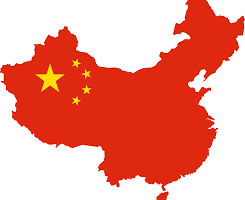 China is the second largest economy in the world presenting massive opportunities for entrepreneurs. Unfortunately for many technology companies, expansion efforts often fail or, even worse, result in permanent bans from the country. However, a number of online and technology companies have blazed successful trails. What can we learn from the past successes and failures for future technology forays into China?
Many technology companies are looking to China for expansion, which is a strategy that makes a lot of sense on the surface.  China is the second largest economy in the world and still is growing at an impressive 6.8% in the fourth quarter of 2015, despite a recent slowdown in the economy.  The opportunities for entrepreneurship in China are gigantic since China has 160 cities larger than one million people and fourteen cities larger than ten million people.  Unfortunately, many Chinese expansions ultimately fail including two of the largest technology companies in the world, Facebook and Google, which are now banned from operating in China.  However, a number of online and technology companies have seen success.  What can we learn from the past successes and failures for future technology forays into China?
Prior to the rise of the Chinese Communist Party (CCP), the Chinese economy had a long tradition of entrepreneurship including family run businesses that were around for generations. After years of being closed to foreign investment and the abolition of private businesses during the rise of the CCP and the Cultural Revolution, China began to liberalize its economy in the 1970s through market oriented reforms and the admittance of foreign direct investment.   When China was accepted into the World Trade Organization in 2001, China's export machine took off.  This tremendous growth and success has led to a revival in Chinese entrepreneurship.  Any company wishing to start a venture in China should expect an intense level of competition and low returns on investment since local companies tend to focus on revenue and market share instead of profitability.  For example, Baidu was started as China's answer to Google's search dominance but evolved into one of the largest internet companies in the world.  Prior to withdrawing from the market, Google was being beaten by Baidu across many aspects of its business in China including search, maps, and advertising making it nearly impossible for Google to establish a foothold.  Another example of intense competition has been Alibaba's dominance of the Chinese e-commerce market using a similar business model as Amazon.  These two examples are especially noteworthy because these companies are generally viewed as two of the most dominant technology companies in the world outside of China.
Any company wishing to find success in China should be aware of the government's goals and be prepared to help the government achieve its five year plan. China Mobile is the largest telecom provider in China and is a great example of the close relationship between business and the government.  China Mobile is helping the Chinese government expand cellular and internet services to 100% of Chinese citizens including many remote villages.  Many of its investments in cellular infrastructure are not directly profitable but through additional value added services and subsidized support from the government, China Mobile is supporting the government's plan while simultaneously earning reasonable returns for shareholders and maintaining its dominant market position.  Unwillingness to work with the Chinese authorities and sensor their products for Chinese consumers was ultimately the reason that both Facebook and Google were banned from the country.
Because the recent liberalization of the Chinese economy, much regulation has not yet been put in place. However, after a new industry has been officially green lit by the government, it is typically too late as there is likely already entrenched competitors.  One of the keys to being successful in China is to operate in the grey regulatory area, prior to official government approval, and maintain flexibility to pivot as needed.  Dorm 99 was founded by HBS grads in China to explore opportunities in the social networking space.  After having several businesses shut down by the education authority in China due to privacy concerns, Dorm 99 finally found success through social networks providing games tailored to college consumers.  This latest business was already successful before receiving approval from regulators.
A corollary to operating in the regulatory grey area in China is the need to employ well connected leaders and to work directly with the government to shape regulations. An estimated 75% of the 1000 China Rich List in 2013 held party membership illustrating the importance of close ties between corporations and the government.  A great example of government partnership is China Risk Finance which was founded by a Chinese national with the support of a number of notable American advisors.  This founder spent a number of years in the United States between school and work and became an expert in consumer finance and credit scoring.  Using this expertise, he built relationships and worked with regulators to recommend best practices tailored to the Chinese economy and position his company for success.  China Risk Finance is now one of the largest consumer finance companies in China.
Foreigners have a large disadvantage in China due to language, cultural, and regulatory barriers. One of the ways companies have successfully navigated these issues is to keep local operations separate from foreign operations and to invest with local partners.  When Uber first expanded into China, they ran into a number of issues including lack of product fit with the local market, competition from Didi-Kuaidi, and regulatory issues including being raided by Guangzhou municipal authorities.  Uber has only recently turned the corner in China with the establishment of Wubo, a standalone company operated separately from its American parent, and with investments from Chinese companies including Baidu, Guangzhou Automobile Group, and HNA Group.
Having solid, difficult to replicate intellectual property is important in China, but companies should also be prepared to disclose this intellectual property as needed to gain the trust of local regulators. Microsoft is a great example of executing this balance successfully.  When Microsoft originally expanded to China, Chinese authorities were concerned about the potential for spying through the Windows operating system.  In order to prove its trustworthiness, Microsoft executives allowed Chinese authorities to review the Windows source code which it had never done before.  The result has been an unparalleled level of trust and support from the Chinese government including the use of Windows in all government applications.