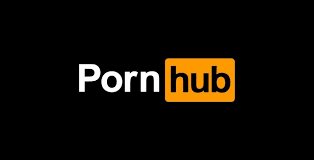 Piracy and stigma limit the potential for quality porn content to thrive.
Do you know anyone who has watched a video on YouTube lately? Perhaps you have one yourself? Now what about a video on Pornhub? Chances are that your network is much less likely to admit to prowling porn tube sites. And PornHub is free. Could you imagine people admitting to paying for porn? The stigma surrounding pornography, paid or free, makes it difficult to have an online economy that compensates the producers and performers of quality content.
The online economy for non-X rated video content is ideal. YouTube content includes free videos uploaded by users, amateur shows, YouTube created series, and more. Due to copyright protections, YouTube does not offer complete episodes and movies. These laws are reliably enforced and violations are promptly removed. Therefore, streaming sites like Netflix, Hulu and Amazon can still profit from selling subscriptions or fees for viewing content. In turn, production studios are able to generate revenue and stay in business. There are still sites where you can find pirated TV shows, but the quality of content and security from paid streaming sites and the reasonable monthly subscription fees make it worthwhile for their paying customers.
The online economy for porn leaves a lot to be desired. In pornography, free streaming sites, several owned by MindGeek, dominate as the main sources for pornography. These sites are most similar to YouTube. PornHub and Red Tube offer amateur user uploaded videos in addition to pirated videos which are posted without permission of the creator (or sometimes the performer). Following the example of Netflix and other paid streaming sites, PornHub launched a premium subscription site last year. The media calls it the "Netflix of porn", but the offerings are more comparable to Youtube Red, YouTube's ad-free subscription service. PornHub Premium offers some exclusive content in addition to HD quality PornHub content and removal of ads. It's unclear if this will be a success or a failure. There is a sense of entitlement to free pornography despite the fact that viewers would find it unethical to pirate TV shows or movies. This, in addition to users' perceived satisfaction with short clips available on porn tube sites, makes it very difficult for production studios to profit.
The monopoly of MindGeek in porn makes it hard for competing sites as well as independent production studios to enter the market. For example, a production studio which wants to sell its videos on its own site will have a hard time attracting customers willing to pay when there's so much more content for free elsewhere. Furthermore, it's common for the production studio's content to be illegaly posted to PornHub—generating revenue for PornHub, but not the production studio. This has negative implications for the PornHub as well since without production studios, the quality of their content will decrease.
PornHub is able to monopolize porn, make a legal profit, while featuring pirated content because of the stigma surrounding porn and the smaller scale of production studios. Small production studios have been less able to fight back against piracy and they've been run out of business. While backlash against piracy would be significant for content such as movies and TV shows available on Netflix, the stigma surrounding porn limits the volume of backlash against porn piracy.
PornHub Premium is the YouTube Red of porn. Unfortunately, without production studios who can protect their content from piracy, there will be no Netflix of porn. Without the polished products of professional studios, PornHub will continue to offer lower quality amateur content and illegally pirated videos. In order to be the Netflix of porn, PornHub will need to become a production studio and create quality content worth paying for. In turn, compensating the creators of quality porn so they can continue to create.