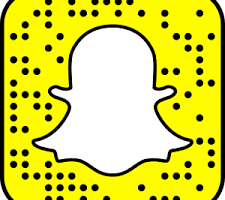 Snapchat has converted from a carefree social media app to news content provider and galvanizing political tool.
When most people think of Snapchat, the image that comes to mind is a typical teenager up to no good, sending a less-than-demure photo or video to a friend. And this image isn't necessarily incorrect – Snapchat certainly has captured the attention of a younger audience, with roughly 60% of its 100 million daily active users between the ages of 13-24. Upon inception, Snapchat's major appeal was the fleeting nature of messages – with "snaps" only appearing on the recipient's screen for up to 10 seconds, and unrecoverable thereafter. For avid social media users seeking to make their presence less enduring and conspicuous, this is a perfect solution.
Snapchat's growth has been undeniably explosive. In just a few years, they currently have 7 billion daily video views, and growth has accelerated over the last year. So much so, in fact, that in 2013, Facebook offered to pay $3 billion for the company. In hindsight, this decision seems prudent, as the company is currently valued at roughly $16 billion.
Interestingly, this growth trend has caught the eye of the 2016 presidential contenders, who are always keen to attract younger voter demographics. Indeed, 71% of Snapchat users are aged 18-34. In the current election, Snapchat has become a unique forum for candidates to connect with potential voters in an unprecedented fashion. Of the main contenders on both the Democratic and Republican sides, the only candidates that do not have Snapchat accounts are Donald Trump, Mike Huckabee and Rick Santorum. All the rest are regular users. In fact, both Hillary Clinton and Jeb Bush posted announcements of their initial presidential candidacy on Snapchat.
Snapchat is certainly an interesting medium for presidential hopefuls to use. Perhaps the app's most notable limitation is its inability to post links to campaign websites, or other links to relevant candidate platforms, policy proposals or other news articles. However, the value Snapchat seems to add is its ability to communicate a sense of authenticity in viewing a political candidate in his or her natural environment. In addition to posting videos containing substantive policy content, such as Rand Paul opining on U.S. tax policy or conducting an interview (link below), candidates often use Snapchat to show behind-the-scenes footage of the campaign trail that never before would have been publicly accessible (has been used at various GOP debates, for instance).
https://www.youtube.com/watch?v=-oWmME-C1FE
From HBS Digital Initiative
This is increasingly used via the "Story" feature, launched in 2013, whereby users can post content that can be accessed for up to 24 hours instead of being immediately deleted. These Story videos bolster candidates' sense of credibility and naturalness in a time when many White House hopefuls (and Washington politicians generally) are frequently criticized for being untruthful.
For instance, in the latest YouGov poll, Hillary Clinton ranked lowest in voter perceptions of truthfulness among both Democratic and Republican candidates at 56% of respondents saying she is not truthful, trailing Trump by 4 percentage points. In response, Clinton (among other candidates, including Cruz who also polled poorly regarding truthfulness) has used Snapchat to soften her image. As an example, she recently posted a picture of herself greeting high school students en route to school. Clearly, the candidates have social media advisors whose job is to carefully coordinate these posts to achieve the desired public perception. Nonetheless, "snaps" are able to capture politicians in a way that feels more genuine than other social media platforms have been able to achieve. While Snapchat certainly offers a new and unique opportunity to engage with users, candidates must be careful to ensure this explosion of content and accessibility does not generate conflicting or contradictory messages that could tarnish brand equity and be used as fodder by their opponents.
Recently, Snapchat hired two prominent journalists to head up original content. In January 2016, they launched the Discover platform, whereby certain media organizations can broadcast daily videos. Allowed publishers include CNN, Comedy Central, Cosmopolitan, Daily Mail, ESPN, Food Network, National Geographic, People, Vice, Yahoo! and Warner Music. Users are charged roughly $100 per thousand views, allowing Snapchat to generate substantial revenue directly tied to viewership. In creating this new functionality, Snapchat seems to have converted from a fun, carefree social media platform to a distributor of news media content. I doubt the founders of Snapchat would have envisioned this back in 2011.
Only time will tell whether Snapchat proves to be a useful marketing tool to garner votes during this election cycle. For now, the remaining candidates hope Snapchat will be akin to Facebook in 2008, which President Obama successfully harnessed to connect with young voters. And as Snapchat continues to evolve as a media content provider, giving it monetization capability, its staying power increases. And in doing so, Snapchat may be on its way to becoming the most influential form of social media yet.